The Freeola domain registrar, also branded as "GetDotted" is basically shooting themselves in the foot. Once I found this, I quickly moved my domain out.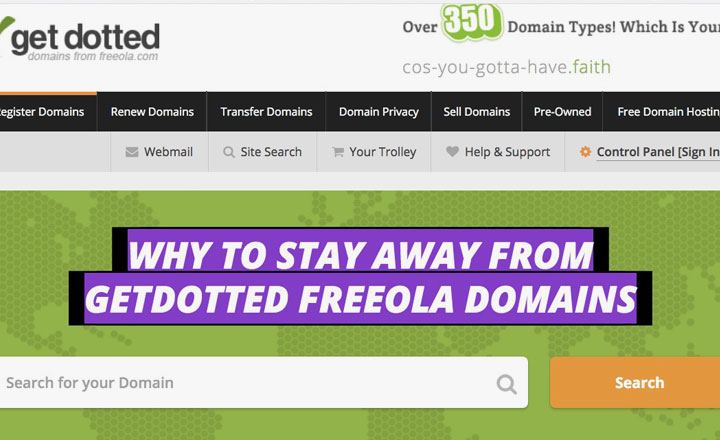 While I am not questioning their ability to safeguard and maintain your domain name on their registrar, staying with them just doesn't make sense.
For one simple reason;
They are charging you £9.96 pounds per domain when transferring domains out of their registrar. And with such a high cost of "administration charge", you are easily spending a whole years worth of domain renewal fees to move out.
This is very rare in the registrar industry;
First, with nearly all domain registrars, especially including all the major ones, you can transfer domains out to another registrar free of charge.
What Freeola is doing is (a) hijacking your domain by forcing you to stay registered with them for cost reasons (b) creating unhappy customers.
Thus, this strategy doesn't really make any sense, and it shows you the nature of the way Freeola, or GetDotted whatever you call it is doing business.
This is when you try to transfer your domain out;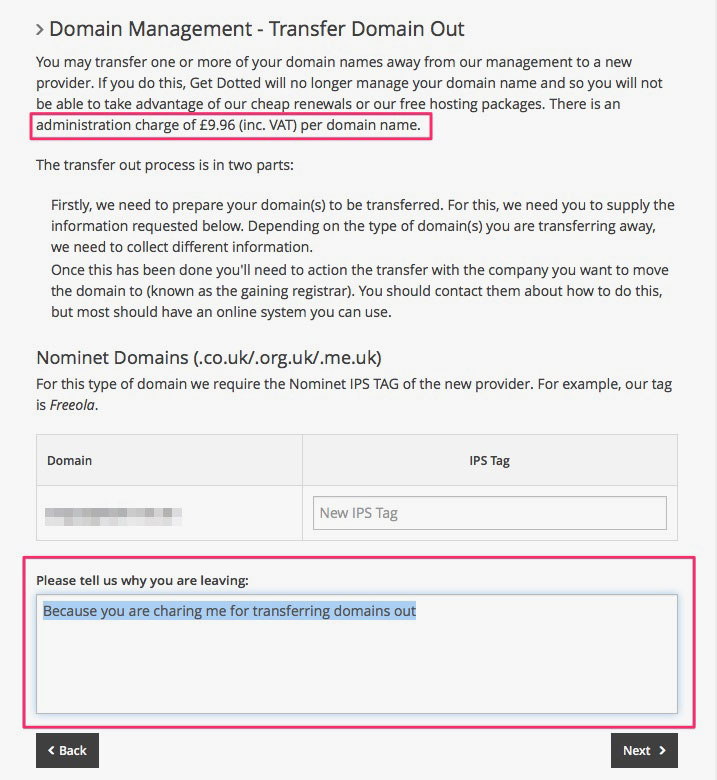 Personally, I could afford to transfer my domains out. Maybe it will end up costing me more for years to come, but in the long run it will be cheaper.
And it was also a matter of principle.
This review probably says all there's need to for many, as those who registered domains with them simply didn't read the terms or fine print.
Even if you plan to stay with one registrar for the rest of your life, you never know what comes up in the future for whatever reason, price or otherwise.
That's why I don't see any reason but to stay away from Freeola.
What do you think about GetDotted?
Would be very interested in knowing your opinion.
Dave Walls
PS. I'm not sure if that's GetDotted or Get Dotted, but anyway.