Came across this while getting serious about meeting with "like-minded singles", while eHarmony is one of the best such sites, it's membership ain't cheap.
But I figured out you can get a free account or 3 months free.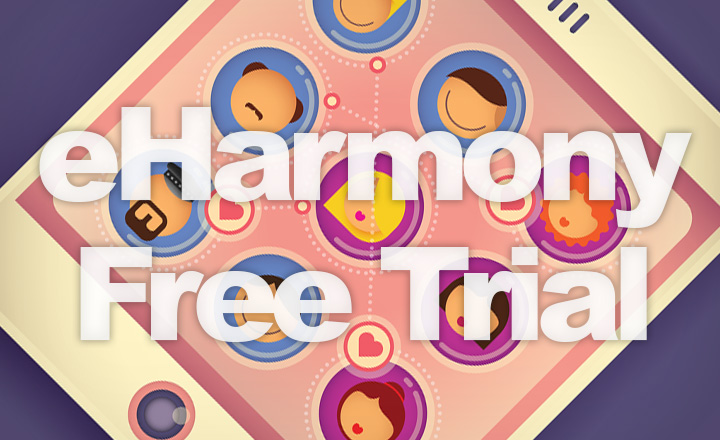 So you're ready to get down to business, and fill out those time consuming and sometimes annoying personality match and relationship questionnaires.
Good! But you want to get a free trial of eHarmony to make sure it's worth it. Been there, done that and should do it without giving up your money first.
How does the free trial work?
So I could open up the free account, not a problem. But soon you'll find out that a paid membership is what you need to get to the real action.
What they have, is a 3 month guarantee to trial out their services.
Which means, that they guarantee you'll find matches that you are satisfied with and ready to pay anything for (also known as love), or you'll get 3 months free of charge full membership added to your previously created free account.
So get to know limited eHarmony for free, and if you decide to sign up for a membership you are guaranteed free months if it doesn't work out. Thus free trial.
About eHarmony;
Launched back in 2000, eHarmony is a well known and trusted online dating service and privately held company based in Los Angeles, California.
Their headquarter is located in Pasadena, a city just 10 miles northeast from central Los Angeles. Their UK offices are located in London.
They serve four websites for different county regions, here is the list in the order of most popularity according to 2019 statistics from SimilarWeb.
United States (10,323th globally)
United Kingdom (44,462th globally)
Australia (71,982th globally)
Canada (115,434th globally)
Their US based website at eHarmony.com was the 2,041th most visited site in the United States, and 47th in the "relationships & dating" category.
The Australia based website at eHarmony.com.au ranked 1,175th in the country, being 303th most popular in the "relationships & dating" category.
Others were their UK site at eHarmony.co.uk which ranked 2,483th in the United Kingdom, as well as eHarmony.ca in Canada was the 3,312th.
According to stats, it works out for 80% of it's users. That's incredible.
So what's your take on eHarmony and their free trial?
I'm happy to answer inquiries, and receive shouts this way.
Warmest regards,
Dave Walls.