This is where to find the latest drivers for the AmazonBasics USB 3.0 Gigabit Ethernet Adapter which support Mac's Sierra (10.12.x) OS (and beyond).
A good alternative for Apple's own Gigabit Ethernet Adapter which consumes a Thunderbolt port — or the USB 2.0 device which only goes up to 100 Mbit/s.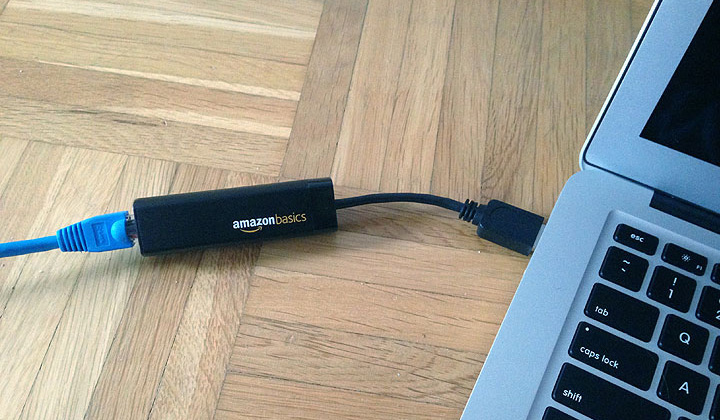 The box comes equipped with a driver installation CD — however, you may proceed to responsibly dispose of it as the latest drivers can easily be obtained online from the original manufacturer website. And who owns a CD drive anyway..?
AmazonBasics uses the chipset "AX88179" made by ASIX Electronics Corporation. Here are the simple steps to install drivers.
Proceed to official website of AX88179 Ethernet Controller
Scroll down for "Apple Mac OS X 10.6 to 10.12 Drivers Installer"
Download ZIP file and open the DMG container within, ex: "AX88179_178A.dmg"
Install drivers package, ex: "AX88179_178A_v2.8.0.pkg"
Reboot your Mac or Macbook
The new ethernet controller will be visible in the System Preference's Network settings. It works like any Mac native ethernet port would.
Enjoy Gigabit speeds without sacrificing your Thunderbolt connection!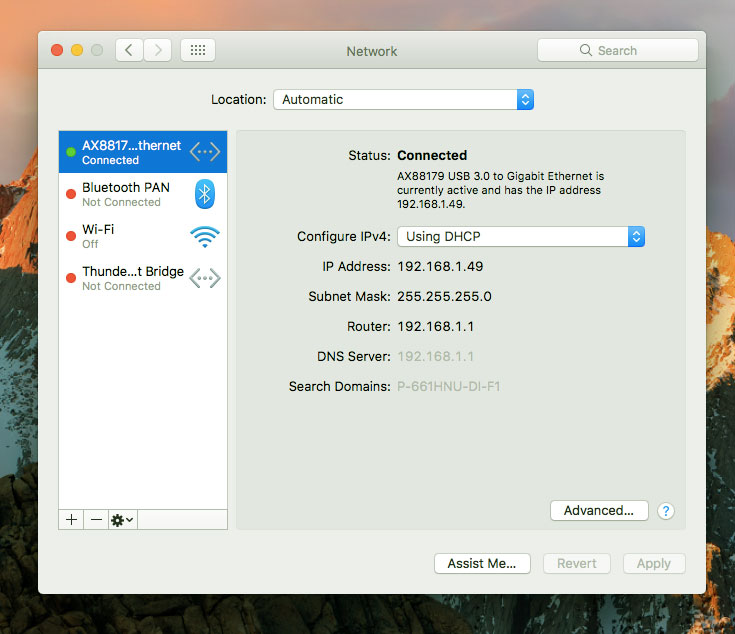 For comments, questions, you'll find the comments box below!
Dave Walls