This is a legit and working way to download the latest version of Adobe Photoshop for free of charge, no fuss, no credit card needed.
The method uses Adobe's own servers to stay safe from malicious files.
Gain free download access "through this link", follow instructions if needed.
Please, note that sign up to Creative Cloud is required.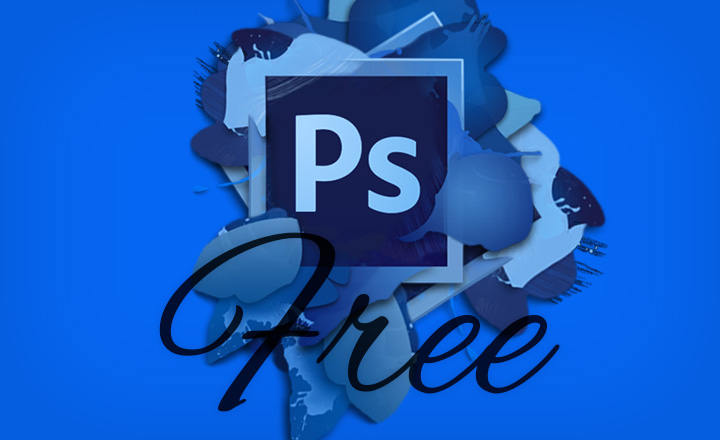 What is Adobe Creative Cloud?
This is a centralized system where you can make license purchases for Adobe software, and the trend is towards application suits where you can have all the applications you need for video editing, graphic design, photography, editing publications and many more.
But it also allows for purchase of licensing towards individual pieces of software such as Photoshop, After Effects, Illustrator, Premiere Pro & Rush, InDesign, Lightroom, Dreamweaver, Photoshop Camera, Audition, Photoshop Express, Aero and others.
Pricing has been changed to subscription based, usually monthly or annual. And the value is far better in the suits than using a single piece of software. Pushing users away from the "one app, one license" mentality.
This has also seen a change in how free versions of Photoshop and all other Adobe software is being distributed. Obviously the aim is to have users sign up to a Creative Cloud subscription of choice with a credit card, so that the first week is free after which you will be charged if you choose to continue using the license.
However, as shown in this post it is still possible to download the free version without commitments such as providing your credit card details for a free trial. This does mean that you need to open a free Creative Cloud account if you don't have one already, which luckily is very simple and straight forward.
This will give access to their download servers for simply downloading the installation file, free of charge. Seems that while pushing towards free trial memberships, downloads will be working until the foreseeable future.
How to download Adobe Photoshop for free?
As far as I know, with this method you are only able to use the very latest version for free. At the time of writing it is "Adobe Photoshop 2021 (22.0)".
Previous versions were Photoshop 2020 and Photoshop 2020 (21.1). The Photoshop CC (2019, 2018, 2017, 2015, etc.) is not available for download either. That being said, it's a good idea to use the latest software version for better features and increased usability.
As a bonus, you no longer have to download the Creative Cloud application separately. But it does come ready installed with the downloaded Photoshop installation files.
You'll find the link for obtaining the file above. After that, all you need to do is run the installation file on your Windows or Mac.
The free trial seems to be stuck at 7-days, with a monthly free trial no longer being offered. This may still depend on the currently available promotion. Once the free trial ends, a regular license of Photoshop 2021 costs US$20.99/month. It includes both desktop and tablet (iPad/iOS) versions.
You can also get all the apps for US$52.99 /month.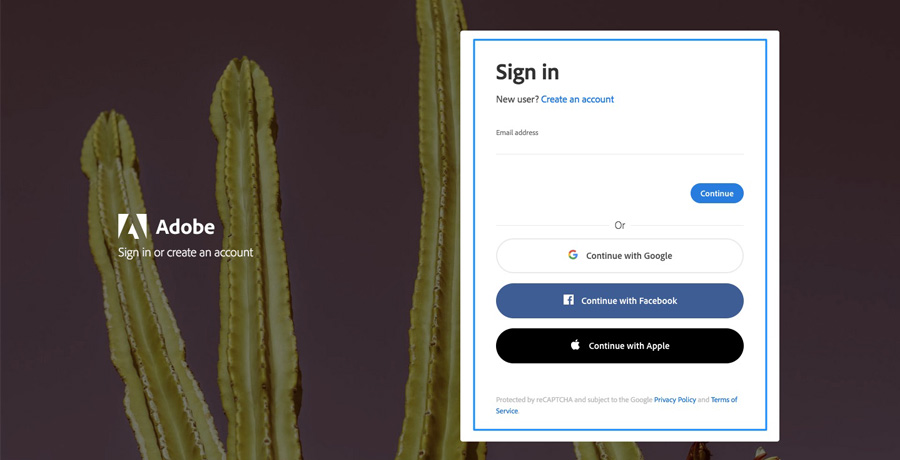 Once you've clicked on the direct link (see top of this post), it will prompt you to either login or create a new account. This is easiest if you have a ready Google, Facebook or Apple account.
In this example, I've used my Google account credentials.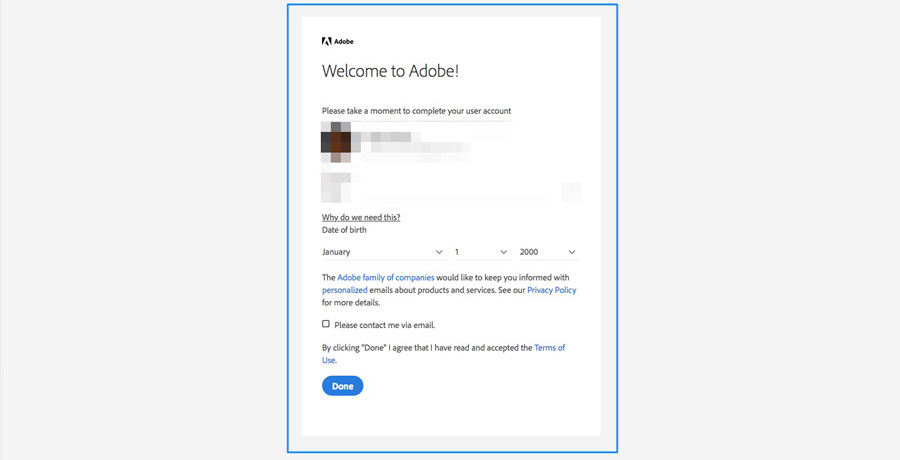 You also need to give a name and date of birth details so make sure to fill in those.
Click on done and you will be redirected to the page for download.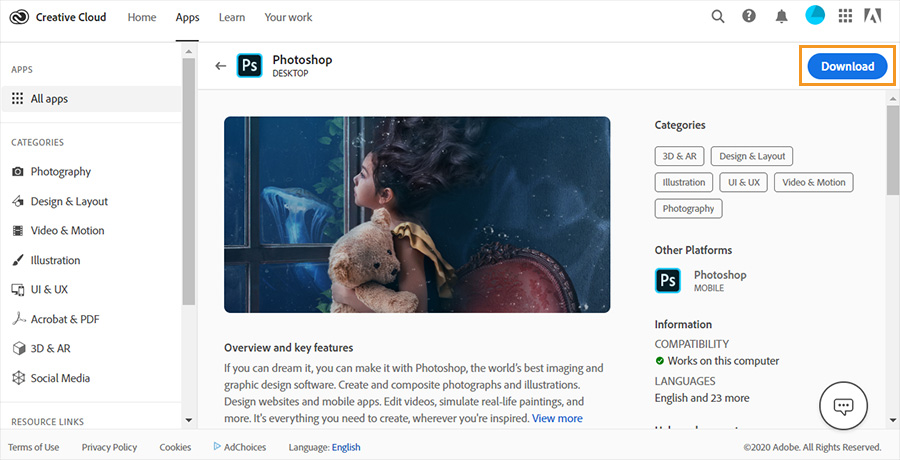 See the top right corner for the download link.
Make sure that you are not being asked for credit card or payment details.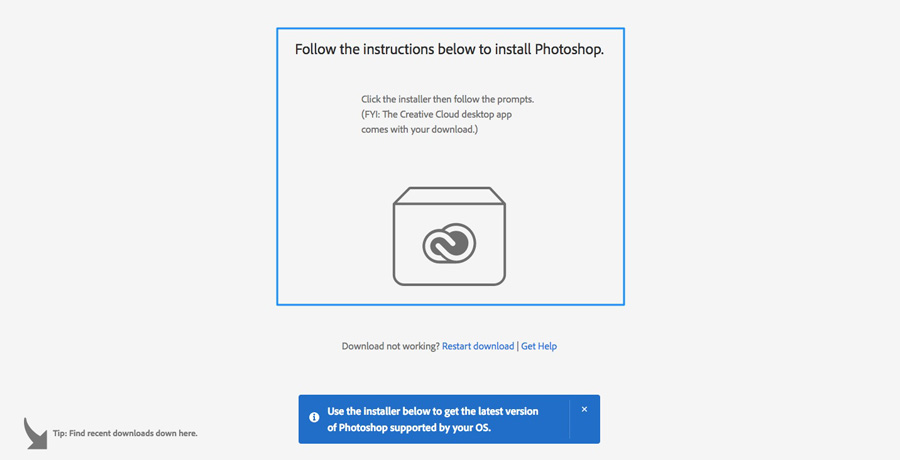 Now the download should start automatically.
This will be the installation file of a fully featured Photoshop 2021 or newer for free.
My closing statement
Please, be aware that there are illegal free downloads available which may compromise your system as they contain malicious code. Or, just fake download pages which gain profit by having visitors fill out surveys, complete tasks, etc. without providing any real value or real free downloads of the software.
I would highly recommend staying away from and not risking it with these suspicious sites.
You'll find them all over by searching for this stuff. In this post, I wanted to provide a legit method and alternative to obtaining the free software without committing to anything.
Also note that Adobe products are connected to the cloud where they verify licensing information, so using non-legit licensing may have bad consequences.
Hope you enjoy the free version and if you really like it, consider paying for it. Stay safe and if you have any questions at all, they are most welcome below.
Regards,
Dave Walls