In attempt to hardcode subtitles on video files (mp4, mkv, etc) with a mac; I discovered that most video encoding/converter software had no proper settings to adjust the subtitles — with a different (bigger) size and font.
These are macOS native apps that I've tested so far.
Update! Found the best Mac tool for this; "Subtitle Edit Pro"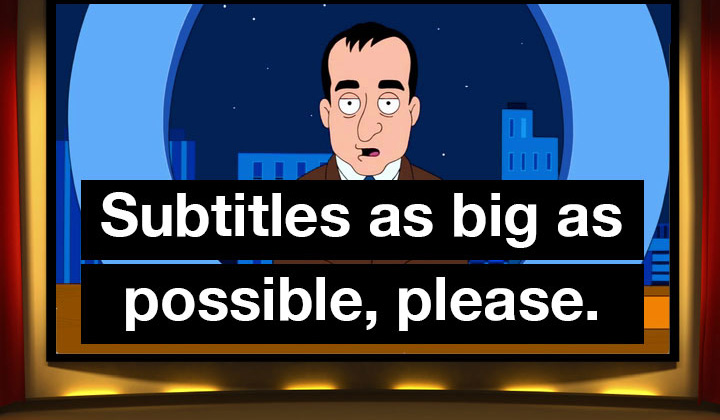 The "Best"
Finally — I discovered "Subtitle Edit Pro" which I am very happy with. It's basically a full subtitle editor & video converter (and a very good one at that).
You can use it to just hardcode good looking subtitles to movies and video files — with plenty of subtitle settings to have things just the way you like them.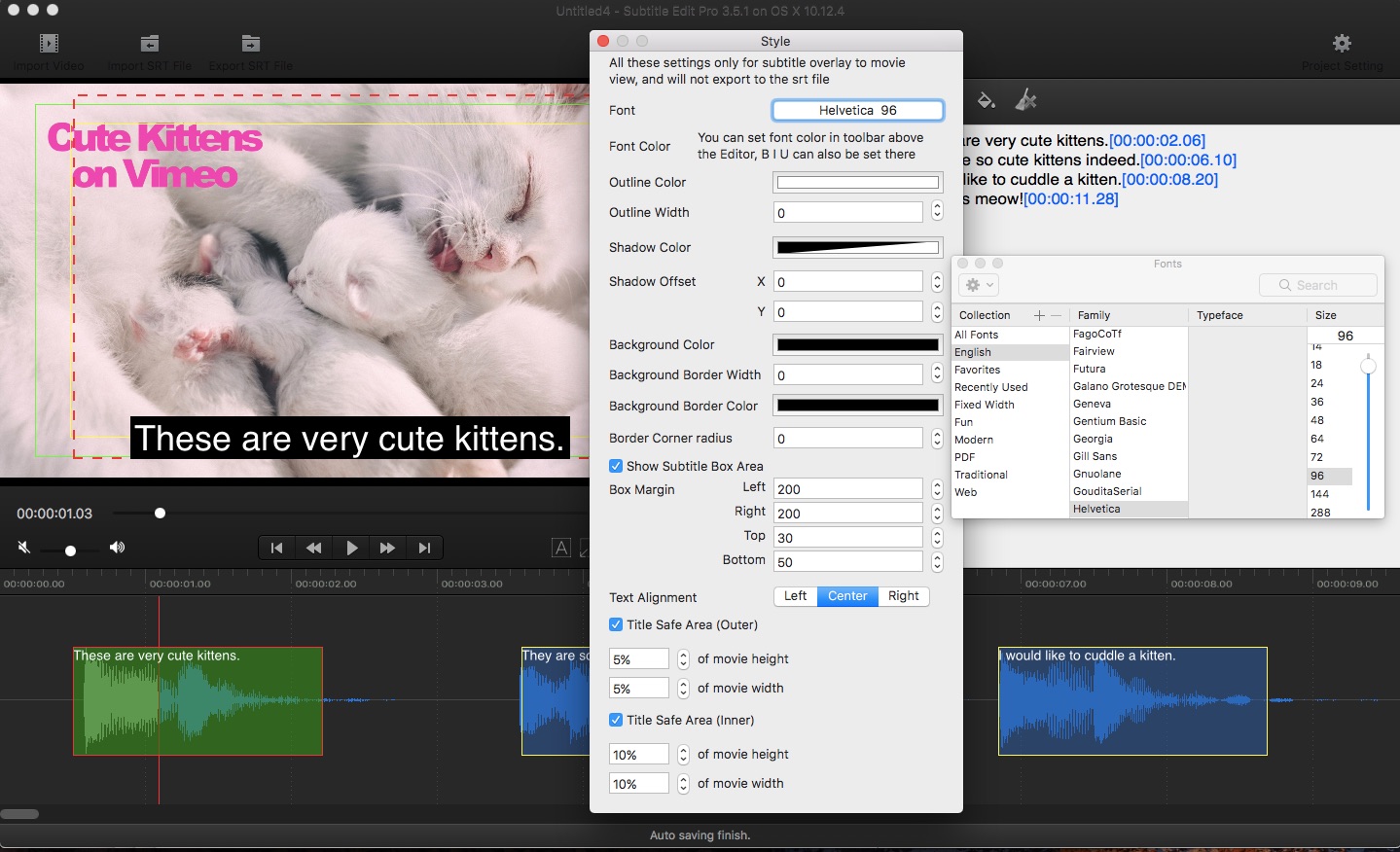 This screenshot shows the subtitle settings — and editor feature. You can include a background, change colors, fonts and font sizes, borders and text location, etc.
The only downside are less advanced settings for burning the subtitles — you have different predefined settings. However the "H.264 High Quality" setting has been able to produce movie files with nearly equal size and quality with the original.
Try it out and let me know what you think in the comments. I wouldn't recommended wasting your time with any of the other useless programs mentioned on this post when I initially wrote this… like I have! 🙂
The "Good"
Currently the only viable known option is to use FFmpeg's command line — but haven't bothered with it so far. At least AFAIK. Also I have yet to test VLC.
The "Bad"
HandBrake
– No font type settings
+ Have settled with this so far but size is smaller than desired
RoadMovie
– Cannot adjust subtitle font or size
Wondershare Video Converter Ultimate for Mac
Aimersoft Video Converter Ultimate
iSkysoft Video Converter
+ Can change font type, size & subtitle position in encoding settings
– But no way to configure text outline or shadow (thickness, or the color).
+ Easy to transcode the video with the same quality as source
Video Converter Platinum
AnyMP4 Mac Video Converter Ultimate
– Poor to non-existant subtitle features (no way to add external subtitle files to video)
– No automated encoding settings
MacX Video Converter Pro
– Only possible to add subtitle, no settings, no preview possible.
– Complicated encoding settings
Total Video Converter Pro
– Only adding subtitles without any settings
Video Converter Movavi
+ Automatically convert to same quality as source
– Only adding subtitles with position. No font or size selections.
Xilisoft Video Converter Ultimate
– No support for subtitles
Subtitle Studio
– No support for hardcoded subtitles
Suggestions, ideas?
Comments most welcome!
Dave Walls